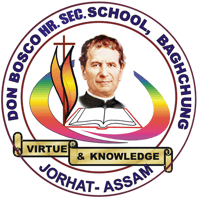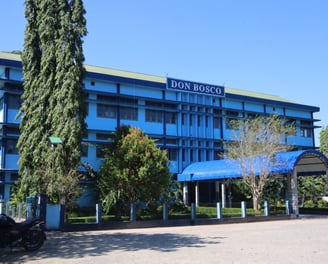 Providing quality education and holistic development for a brighter future.
Don Bosco School Baghchung
Aristotle once said that, "Educating the mind without educating the heart is not education at all." I believe that Aristotle has hit the nail on the head. To educate the heart we need to move beyond "Total literacy mindset" to "Holistic Education mindset". The world today needs more educated people than literate people. Educationists advocate value-based education as a cure for this malady.
Here at Don Bosco Hr. Sec. School, Baghchung-Jorhat, we try to provide an education based on values, cultures and traditions. We try not only to impart knowledge but also accompany the students to become better human beings. Various activities are beautifully blended with academics to arrive at value-based education.
Don Bosco wanted every one of his students to be good, honest and God centered citizens of the country.
Yours in Don Bosco,
Fr. Linson Louise SDB
Principal,
Don Bosco Hr. Se. School,
Baghcung-Jorhat, Assam